Stay in control with Battmaster®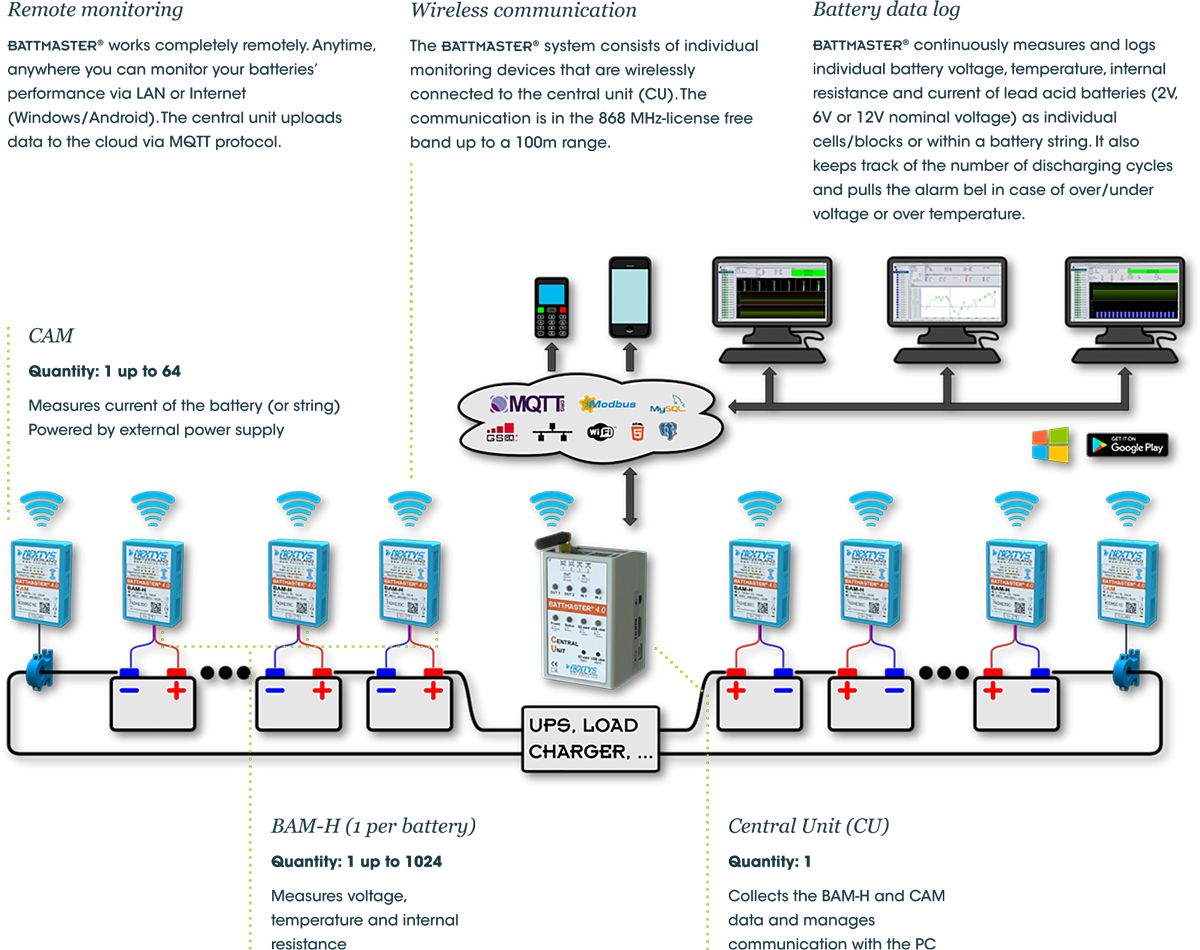 Wireless communication
The Battmaster® system consists of individual monitoring devices that are wirelessly connected to the central unit (CU). So no more wires are needed to setThe communication is in the 868 MHz-license free band and offers high speed up to 100m range.
Remote monitoring
Battmaster® works completely remotely. Anytime, anywhere you can monitor your batteries' performance via LAN or Internet (Windows/Android). The central unit uploads data to the cloud via MQTT protocol.
Battery data log
Battmaster® continuously measures and logs individual battery voltage, temperature, internal resistance and current of lead acid batteries (2V, 6V or 12V nominal voltage) as individual cells/blocks or within a battery string. It also keeps track of the number of discharging cycles and pulls the alarm bel in case of over/under voltage or over temperature.
Battmaster®

's key features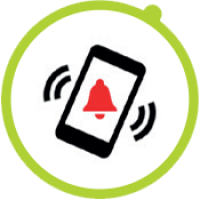 A user-programmable alarm that informs you of critical measurement values for each of these parameters by e-mail, LAN or gsm.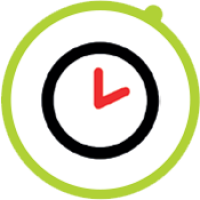 A built-in timer helps you to keep a precise history of the monitored parameters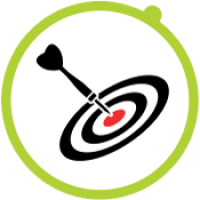 High-end measurement precision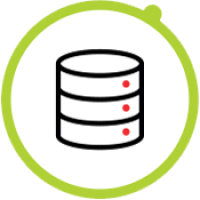 A complete, user-friendly database. Recorded data can easily be transferred and processed as spreadsheets or graphs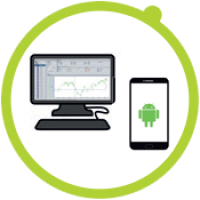 Power application software (MS Windows) that supports your decision making process. It provides an accurate analysis